At a Glance
"We would like

PROBESCO

to reflect our vision, that is to be recognized as

PRO

fessionally the

BES

t

CO

mpany."
Professionally we adopt a CUSTOMER DRIVEN LEARNING ORIENTATION to enable us to know what our customers want and we endeavor to create value - added goods and services, tailor - made for each and every customers, old and new alike.
In fact, internally within our own organization, we treat each member and each department / division as a customer and we commit ourselves to serving each other as professionally as we can. Once this mindset has been internalized, we duplicate it outwards towards our customers, principals and people we encounter.
A professional trainer and motivator from Malaysia with 25 years' experience, KG LIM sits on the Board of Directors as Consultant to the CEO/Chairman in all matters relating to human resources development for the PROBESCO international group of companies.
We believe that is one of the reasons why we have managed to maintain a very successful rate of customer retention over the years. While we are proud of the high standards we adopt in the area of professionalism and the success we have achieved, we intend to continually strive to be better and better in what we do.
We would like PROBESCO to reflect our vision, that is to be recognized as PROfessionally the BESt COmpany.

Message From President Director
"We are dedicated to
providing superior products and services

to the heavy equipment industry"

It is our pleasure to introduce our company to you. Probesco was founded in 1980 as a private company. Over the years through meeting many challenges, hard works, determinations and much active learning, we have grown to where we are today.

As a company, we are dedicated to providing superior products and services to the heavy equipment industry.

Towards this end, we strive always to strike a harmonious and dynamic working relationship with our principals and customers most of whom have had a long pleasant history with our company as well as with our highly trained and motivated staff.

On the human side of our company, we go out of our way to provide maximum opportunities for human resources development. We believe that through our tireless investment in this area, we will, over the medium and long haul, be able to build up a solid foundation to serve and be committed to serving, all our past, present and future valued customers.

That's our corporate philosophy which we hope will stand us in good stead for the future.

Vision & Mission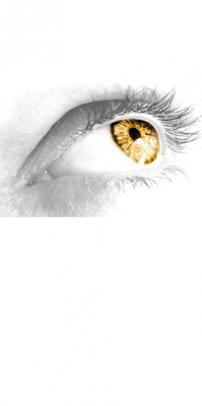 Vision
To be the exemplary leader of heavy equipment solutions provider through :
1. Human Capital Development
2. Customer Retention
3. Sound Financial Management
Mission
To develop a competitive team with full commitment, to provide total service to heavy equipment industries.

Philosophy & Core Values
Philosophy
To back up our position as a provider of superior product support and services, we have developed a "Committed to Serve" work philosophy within our organization. All of our dedicated members are specially trained and molded by this philosophy, committed to serving :
- Externally (our valued customers); and
- Internally (among staff members of Probesco)
Core Values
PEOPLE
Developing their potentials to excel and to care for their well-being through the ongoing character-development programs.

TEAMWORK
Excelling as a team is the goal, not individual upmanship

SERVICE
Thinking, acting on and endeavoring to exceed customer's needs and expectations.

QUALITY
Striving to meet the highest standards possible in everything we do.

FUTURE
Believing in God, we trust in our future, that what we do, think and act today will have a direct bearing on our future.

Organization & People
Organization
For more than 32 years of invaluable experience in the heavy equipment and machinery industry, we have developed a proactive and reliable marketing & product support team purposely trained to respond at all times to the needs of our customers as well as to the ever-changing needs of the business environment around us. Our unique three-level organization structure has been specially tailored to enable us to respond promptly and effectively to customers' needs.
These three levels of the organization structure are :
Level 1 : The Management Group
Level 2 : The Support Group
Level 3 : The Front - Line Group
It can be seen clearly here that there are no multi-layered rigid bureaucratic hierarchies to slow down and impede the actions and communications.
In contrary, what results are more flexibility and effectiveness in action-taking, decision-making, problem-solving & communicating within and outside the organization. This in real terms adds up to both cost-saving and human resource effectiveness for our customers and principals as well as for ourselves. Our growing list of satisfied and loyal customers and principals is the proof of success of our commitment to this area.
The ability to forge ahead, to expand the field operations and to increase our market share despite of the economic uncertainty is once again reaffirming the confidence in our capability to cope with the fast-paced and challenging demands of the Indonesia market.
People Development
We believe that through learning, people can change to be better. However, learning without goal - directed action achieves little.
Therefore, an on - going programme of systematic training, career - path counseling and planning has been specially designed to ensure that all Probesco staff are suitably qualified in their respective areas of work whilst at the same time maintaining a high level of motivation, enthusiasm and dedication.
The underlying objective of such a programme is to ensure that all our customers will always get the best service that is in line with our commitment.